Most of Seattle's first "carbon positive" apartment building has been leased at rents higher than what the developers had aimed for, the project team said this week.
The six-story Inspire project in Fremont opened the week Gov. Jay Inslee issued the stay-home order, which shut down the economy.
That 41 of the 42 units have been rented in this environment proves there's strong demand for ultra-green apartments, said co-developer Brett Phillips of Russell's Fifth Ave. Inc.
This bodes well for another green development, Ellie Passivhaus, which is nearing completion at 320 Queen Anne Ave. N. It's estimated tenants in the six-story building will consume up to 85% less energy than a standard Seattle building, said developer Arthur "Wes" Larson, CEO of Bremerton-based Sound West Group.
At 66 units, it's the city's largest "passive house" project to date. The six-story project is scheduled to open next quarter.
Common in Europe, passive houses have high-performance windows, extra-thick walls and energy recovery ventilation, which exchanges air inside a building and uses it to precondition incoming outdoor ventilation air, cooling it in warmer seasons and warming it when it's colder.
Phillips said before Covid, he and co-developer and project general contractor Mike Yukevich, a principal at Shilshole Development, expected it would take the property management team from Pacific Crest Real Estate three months to lease up the property.
"Pacific Crest kept pushing throughout the early portion of the pandemic. Somehow, someway we were able to lease 41 units during a period where other buildings were grateful to give one tour per week," Yukevich said in an email.
Inspire (3825 Bridge Way N.) is topped by a 244-panel solar array, which resembles a mortarboard cap. The developers said this eliminates electricity bills for residents.
The solar panels and other green features like the elevator, which captures heat when it operates and converts it to energy, are intended to generate 105% of the building's needed energy, making it "carbon positive."
Triple-pane windows and extra insulation are among the factors make Inspire 54% more energy efficient than new residential buildings in Seattle, the developers said.
Public47 Architects designed Inspire. Unico Sustainability also worked on the project, which achieved rents of $4.25 per square foot, Phillips said. Average unit sizes are 407 square feet.
As the name implies, a goal of Inspire is to show other developers they can do well financially by doing good things for the environment.
At Ellie Passivhaus, the average anticipated rent is $1,800, with the units averaging 476 square feet, Larson said. Equity for the $26 million project came from friends and family of the developer, and Dallas-headquartered Orix USA financed the project.
Financial details of Inspire were not available.
NK Architects and Balance Architects designed Ellie Passivhaus, which was constructed by Seattle passive house pioneer Cascade Built.
Led by Sloan Ritchie, Cascade Built six years ago developed and built the city's first single-family passive house to test and prove the viability of the method. Constructed during the city's construction boom when the cost of building materials soared, it was done with less than 5% increase on cost, according to the company.
Cascade Built developed and constructed the 32-unit Pax Futura in Columbia City. Designed by NK Architects, it's the city's first passive house apartment building, certified by the Passive House Institute US.
The company also developed the city's second passive house project, Solis, at 13th Avenue and East Pike Street on Capitol Hill. Weber Thompson Architects designed the 45-unit, six story building.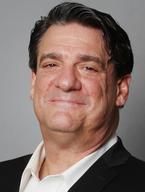 Marc Stiles, Staff Writer, Puget Sound Business Journal
« Previous Story
Next Story:
Congratulations NAIOP 2020 Night of the Stars Winners and Finalists!